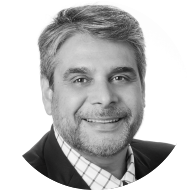 Leonardo Antunes
Senior Managing Director
Mr. Antunes is a Managing Director with BroadSpan and the Head of the firm's Brazilian operations. He also has coverage responsibility for the Southern Cone region of Latin America. Mr. Antunes joined BroadSpan in 2005 and has more than 18 years of experience as an investment banking advisor in Latin America having executed over 30 advisory transactions with value in excess of US$10 billion and capital raisings with value of over US$5 billion.
Mr. Antunes is a member of the firm's Board of Managers and Executive Committee.
While with BroadSpan, Mr. Antunes has successfully advised global corporations in Brazilian and regional acquisitions and numerous Brazilian companies in domestic and regional mergers, acquisitions, divestitures, capital raising, project finance and restructuring assignments. His experience covers a range of sectors including renewable energy, utilities, oil & gas, information technology and industrials.
Prior to BroadSpan Capital, Mr. Antunes was responsible for M&A, capital markets and project finance at Brazilian investment bank Banco Modal. Before Banco Modal, he was Vice President of Corporate Finance and Structured Finance for Latin America at ABN AMRO.
Mr. Antunes is also Member of the Endeavor Global mentoring team in Brazil, is an Associate Member of IBP (Brazilian Institute of Petroleum and Gas) and IBGC (Brazilian Institute of Corporate Governance).
Mr. Antunes holds a bachelors degree in Electrical Engineering from Pontificia Universidade Catolica do Rio de Janeiro (PUC-Rio), an Executive M.B.A. from IBMEC and an Executive M.B.A. in Energy from Coppead/UFRJ.
Spoken languages: Portuguese, English, Spanish.
This email address is being protected from spambots. You need JavaScript enabled to view it.